Believe 2014 – Bozeman, MT!
Date/Time
February 28, 2014
7:00 PM - 10:00 PM
Location
Belgrade Community Church
119 South Broadway
Belgrade, MT, 59714
Get Directions
Additional Info
Speakers: Georgian Banov, Randy DeMain, and Jason Upton!
Worship: Jason Upton & Kevin Prosch!
Child Care: Child care will be provided on-site for $35/child using childcare during the conference.
Details
Our conference host Dennis Reanier is an apostolic leader with a prophetic voice to empower this generation to release the creativity of the Kingdom of God with-in them.  As the founder of the Apostolic Resource Center, Revival Cry Ministries, and LOFT, Dennis continues to activate countless people internationally through impartation to stir revival, reformation, and revolution in preparation of the emerging agenda of the end time harvest.  He is the co-founder of "Be A Hero, USA" – a non-profit organization for helping children at risk around the world.  Dennis authored the sought after book Shaking Heaven and Earth.  He has appeared on TBN and has a key role in the film Angel Stories by Jonathan Nixon.  He has also been featured on God TV and XP Ministries with Patricia King.  Dennis received a B.A. in Sociology from Seattle Pacific University and a M.A. in Theology at Fuller Theological Seminary. Dennis and his wife, Tammi reside in Bozeman, Montana with their four daughters Jordan, Raegan, Naomi, and Josie.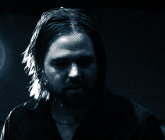 In 1995, Jason Upton and his wife Rachel had an encounter with God that would change their lives. This encounter made them question why they just sang in churches and left them with a desire to impact people for Christ. Soon they realized that the songs God was giving them during worship were not simply songs but keys that would open and shut doors in the spirit. Since that time Jason has been asked to worship all over the country and the world.
"For every revival a voice that penetrates the darkness is raised up. I've never heard a clearer voice to this generation nor a purer channel than Jason Upton. In my generation a Keith Green was raised up with a lions roar. The lion can be heard again in the sound and lyrics of this young prophet." –Lou Engle–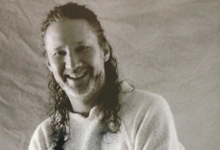 Kevin Prosch grew up in the deep south with a love for music early on. His father loved country music and stayed up all hours of the night playing records, his mother loved classical music and played the Piano. His childhood was a troubled time and music became a great encouragement for him. He began to travel playing gospel music from county to county and eventually began to do larger events.  Kevin had a fresh new sound and loved the spontaneous element of music.  Kevin has influenced more worship artists than any other worship leader in this decade such as Martin Smith of Delirious, Matt Redman, Darrell Evans, and many others.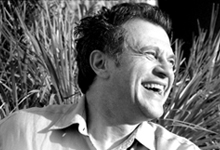 With a fresh touch of God on his life, Georgian Banov travels extensively conducting daily revival meetings as well as conferences throughout churches in North America and overseas. There is a strong anointing and tangible sense of the presence of God during his exuberant, joyful praise and deep, intimate worship. He delivers a powerful message to the Body of Christ, based on fresh revelations and prophetic insights from the Epistles of Paul. His presentation of the Gospel is with rare clarity and depth, causing life changes, healing and freedom from the past and religious bondages. Signs, wonders, and impartation of the manifest presence of Christ in the heart of the believers, always accompany his preaching of the Word.
Randy Demain has been preaching the gospel for over 30 years, Randy has served as pastor, teacher, and church planter.  For the past several years, he has traveled full time as an Apostolic Revivalist.  Randy regularly conducts harvest and healing crusades, training events, and speaks at conferences worldwide.  His heart is to see the body of Christ operate, not just in word only, but in demonstrations of the Spirit and power.
Janet Hyun studied Fine Arts at the institute of Chicago and Graduated from Art center College of design in Pasadena, CA 1998.  She is one of the primary leading prophetic artists today and strives to impact this generation to live in a Christ-based culture.  Her art work is known all over the world and is made into various products such as calendars and billboards.  She has painted at many Christian gatherings and conferences, such as The Call, Spirit West Coast, Bethel School of Kingdom Creativity, A Line In the Sand, The Cry Hollywood and K.E.Y.S.  Her paintings are displayed in New York, Texas, California, and Taiwan.
Lodging:
Holiday Inn Express
309 W. Madison Ave.
Belgrade, MT 59714
www.holidayinnbelgrade.com
Group Code: R14
406-388-7100
* Mention Revival Cry for special rate
Itinerary:
* Schedule is tentative and may change
* Doors will open 1/2 hr before each session
Friday February 28th

5:00 P.M. Registration Begins
7:00 P.M. Session #1
Saturday March 1st
9:00 A.M. Session #2
2:00 P.M. Session #3
6:30 P.M. Session #4
Registration
Bookings are closed for this event.
All payments are process by

.