Impartation 2018
Date/Time
November 16, 2018 until November 17, 2018
9:00 AM - 7:00 PM
Location
The Bozeman Christian Center
921 W Mendenhall St
Bozeman, MT, 59715
Get Directions
Additional Info
Speakers: Dennis Reanier, Sean Smith & Christa Smith
Worship: Tammi Reanier, and More!
Child Care:
Details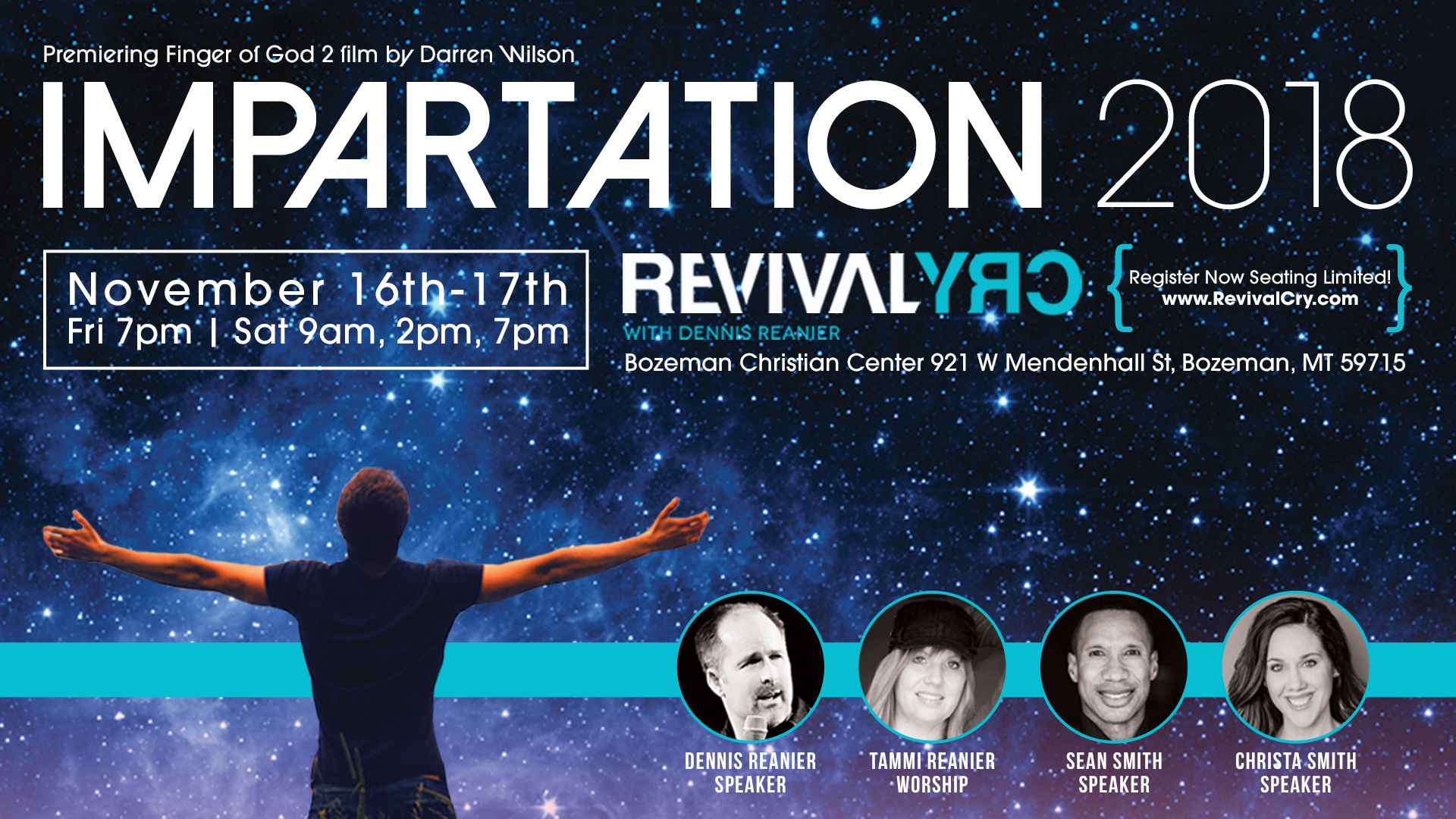 Dennis Reanier is an apostolic leader with a prophetic voice to inspire this generation in the purposes of God. As the founder of the Apostolic Resource Center, Revival Cry Ministries, and LOFT, Dennis is known for equipping high impact leaders. He is the co-founder of "Be A Hero, USA" a non-profit organization for helping children at risk around the world. He continues to activate countless people nationally and internationally with gifts of evangelism, prophecy, and healing to stir revival, reformation, and revolution for the emerging agenda of the end time harvest. He recently published his first book called Shaking Heaven and Earth. Dennis received a B.A. in Sociology from Seattle Pacific University and an M.A. in Theology at Fuller Theological Seminary. Dennis and his wife, Tammi reside in Bozeman, Montana with their four daughters Jordan, Raegan, Naomi, and Josie.
Sean Smith is the founder and President of Sean Smith Ministries.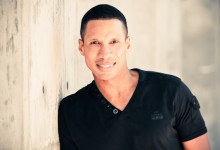 With over 30 years of ministry experience, Sean has been involved in University outreaches, overseas missions, conferences, Bible schools and has been a forerunner for equipping the body of Christ in Prophetic Evangelism. Sean has witnessed thousands of healings & salvations throughout his years in ministry. Sean has authored 3 books including his most recent "I Am Your Sign". His heart burns to see an outpouring of the Spirit transform this nation. He also desires to see the name of Jesus made famous upon the lips of a generation. He is married to Christa and is the father of two children, Brandon and Brittany. Sean resides in San Ramon, CA and travels full time evangelizing the nations and equipping & revitalizing God's people for the next great awakening.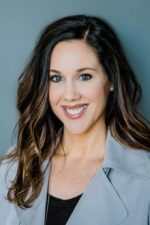 Whether speaking nationally or internationally, Christa's passion for the Lord pours out of her. Christa delivers what she hears from the Holy Spirit with humor, accuracy and powerful personal experiences. Because of her deep love for the presence of God, everything about her ministry is rooted in hosting His presence. Christa's background includes graduating from Seattle Pacific University with a degree in Communication. She then went on to Hillsong International Leadership College in Sydney, Australia where she completed the Pastoral Ministry Program. She has planted and been Director of two Schools of Ministry; one in the San Francisco Bay area and the other in Las Vegas, Nevada. Christa has also served as Associate Pastor at Garden Valley Church in Roseburg, Oregon, then Executive Pastor at Expression 58 in Glendale, California. Christa currently resides in the San Francisco Bay area and travels full time with her husband, Sean, ministering together throughout America & beyond.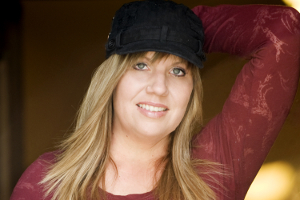 Tammi Reanier is a seasoned prophetic worship leader empowered by the audience of one. As co-founder of the Apostolic Resource Center, Revival Cry Ministries, and LOFT, Tammi is raising up spiritual children while imparting and activating a contagious heart for worship. She is gifted with grace to reproduce worshiper leaders while tenaciously and boldly seeking to usher in a new sound of worship with creative freedom. As the mother of four daughters, the legacy she hands down to the next generation by example is always on her heart.
Sessions:
Friday November 16, @ 7 PM
Saturday November 17, @ 9 AM, 2 PM & 7 PM
*Please email treanier@revivalcry.com for group rates and individual day rates.
Registration
Bookings are closed for this event.
All payments are process by

.