JohnOneFiveOne Event in Phoenix, AZ!!
Date/Time
November 2, 2018 until November 3, 2018
7:00 PM - 7:00 PM
Location
Phoenix World Outreach Church
1601 Grand Ave
Phoenix, AZ, 85007
Get Directions
Additional Info
Speakers: Jason Upton,Stacey Campbell, and Dennis Reanier
Worship: Jason Upton
Child Care: FREE admission with PAID Parent/Guardian ticket
Details
Dennis Reanier is an apostolic leader with a prophetic voice to inspire this generation in the purposes of God. As the founder of the Apostolic Resource Center, Revival Cry Ministries, and LOFT, Dennis is known for equipping high impact leaders. He is the co-founder of "Be A Hero, USA" a non-profit organization for helping children at risk around the world. He continues to activate countless people nationally and internationally with gifts of evangelism, prophecy, and healing to stir revival, reformation, and revolution for the emerging agenda of the end time harvest. He recently published his first book called Shaking Heaven and Earth. Dennis received a B.A. in Sociology from Seattle Pacific University and an M.A. in Theology at Fuller Theological Seminary. Dennis and his wife, Tammi reside in Bozeman, Montana with their four daughters Jordan, Raegan, Naomi, and Josie.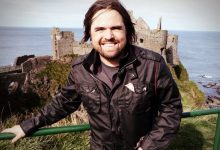 In 1995, Jason Upton and his wife Rachel had an encounter with God that would change their lives. This encounter made them question why they just sang in churches and left them with a desire to impact people for Christ. Soon they realized that the songs God was giving them during worship were not simply songs but keys that would open and shut doors in the spirit. Since that time Jason has been asked to worship all over the country and the world.
"For every revival, a voice that penetrates the darkness is raised up. I've never heard a clearer voice to this generation nor a purer channel than Jason Upton. In my generation, a Keith Green was raised up with a lion's roar. The lion can be heard again in the sound and lyrics of this young prophet." –Lou Engle–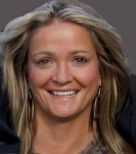 Stacey Campbell is a prophetic voice to this generation and has a passion to teach believers to know how to hear the voice of God through proper teaching and strong values. She is the founder and facilitator of the Canadian Prophetic Council, and serves as an honorary member of the Apostolic Council of Prophetic Elders, presided over by Dr. Peter Wagner and Cindy Jacobs. Stacey has been ordained by Dr. Bill Hammond and is on the apostolic team of Harvest International Ministries (H.I.M.) under Che Ahn.
Stacey and her husband Wesley are founders of RevivalNOW! Ministries and 'Praying The Bible International,' and a mercy organization for children at risk called 'Be A Hero' (www.beahero.org). They are producers of the "Praying the Bible" CDs and co-authors of several Praying the Bible books. The Campbells live with their five children in Kelowna, B.C., Canada, and are an integral part of the Apostolic Team of Kelowna Christian Center, teaching at various schools and conferences. As conference speakers, they have ministered in over 45 nations, laboring to see revival and social justice transform the world.
JOHNONEFIVEONE EVENTS were created to launch believers into an extreme encounter with God while experiencing freedom from religion based on performance to receive revelation of their identity and inheritance in Christ!
In John 1:51 Jesus says, "You shall see the heavens open and the angels of God ascending and descending on the Son of Man." In other words, Jesus is "Open Heavens!" Where the angelic ministers and messengers of God are ascending and descending upon Him with revelation. Allowing every believer that already has Christ dwelling inside of them to know that everywhere they walk is an open heaven!
Darren Wilson's Finger of God 2 Film will be premiered! 
Revival –The beginning place, not the end! Jesus is Revival!
Reformation– Not about professional ministry, but releasing the saints!
Revolution– Coming full circle to function out of who we are, not what we do!
Itinerary:
(Doors will open 1/2 hour before each session)
Friday, November 2nd
5:00P.M. Registration
7:00 P.M. Worship: Jason Upton Speaker: Dennis Reanier or Jason Upton
Saturday, November 3rd
9:00 A.M. Worship: Sophia Neil Worship Band Speaker: Jason Upton
12:00 P.M. Darren Wilson's Finger of God 2 Premier
2:00 P.M. Worship: Ryan & Kelly Faulkner Speaker: TBA
7:00 P.M. Worship: Jason Upton Speaker: Stacey Campbell
Lodging is available at:
Hilton Phoenix Airport
2435 S 47th St
Phoenix,AZ 85034
Phone (480) 804-6077
Holiday Inn Phoenix North
12027 N 28th Dr
Phoenix,AZ 85029
Phone (602) 548-6000
*Please email jaycee@revivalcry.com for information on group rates and individual day rates.  No refunds will be given, RevivalCry reserves the right to make changes to prices,schedules, and speakers as the Holy Spirit leads.
Registration
Bookings are closed for this event.
All payments are process by

.