JohnOneFiveOne- New Jersey
Date/Time
January 23, 2020 until January 25, 2020
7:00 PM - 9:00 PM
Location
John151 New Jersey
184 Marshall Hill Rd
West Milford , New Jersey, 07480
Get Directions
Additional Info
Speakers: Jason Upton, Dennis Reanier, Stacey Campbell, Wesley Campbell & Nick Padavoni
Worship: Jason Upton, Jamie Fitt & Almond Branch Worship
Child Care: will NOT be available for this event
Map Unavailable
Details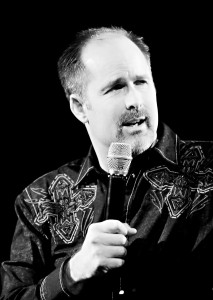 Dennis Reanier is an apostolic leader with a prophetic voice to inspire this generation in the purposes of God. As the founder of the Apostolic Resource Center, Revival Cry Ministries, and LOFT, Dennis is known for equipping high impact leaders. He is the co-founder of "Be A Hero, USA" a non-profit organization for helping children at risk around the world. He continues to activate countless people nationally and internationally with gifts of evangelism, prophecy, and healing to stir revival, reformation, and revolution for the emerging agenda of the end time harvest. He recently published his first book called Shaking Heaven and Earth. Dennis received a B.A. in Sociology from Seattle Pacific University and an M.A. in Theology at Fuller Theological Seminary. Dennis and his wife, Tammi reside in Bozeman, Montana with their four daughters Jordan, Raegan, Naomi, and Josie.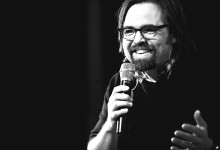 In 1995, Jason Upton and his wife Rachel had an encounter with God that would change their lives. This encounter made them question why they just sang in churches and left them with a desire to impact people for Christ. Soon they realized that the songs God was giving them during worship were not simply songs but keys that would open and shut doors in the spirit. Since that time Jason has been asked to worship all over the country and the world.
"For every revival, a voice that penetrates the darkness is raised up. I've never heard a clearer voice to this generation nor a purer channel than Jason Upton. In my generation, a Keith Green was raised up with a lions roar. The lion can be heard again in the sound and lyrics of this young prophet." –Lou Engle–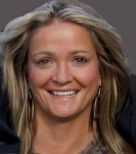 Stacey Campbell is a prophetic voice to this generation and has a passion to teach believers to know how to hear the voice of God. She is the founder and facilitator of the Canadian Prophetic Council, and serves as an honorary member of the Apostolic Council of Prophetic Elders, presided over by Dr. Peter Wagner and Cindy Jacobs. Stacey has been ordained by Dr. Bill Hammond and is on the apostolic team of Harvest International Ministries (H.I.M.) under Che Ahn.  Stacey and her husband Wesley are founders of RevivalNOW! Ministries and 'Praying The Bible International,' and a mercy organization for children at risk called 'Be A Hero' (www.beahero.org). They are producers of  "Praying the Bible" CDs and co-authors of several Praying the Bible books. The Campbells live with their five children in Kelowna, B.C., Canada, and are an integral part of the Apostolic Team of Kelowna Christian Center, teaching various schools and conferences.  As conference speakers, they have ministered in over 45 nations, laboring to see revival and social justice transform the world.
Nick Padovani is the lead pastor of The Almond Branch,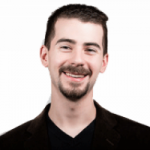 who after a divine calling in 2011 was brought into leadership of the church through a wonderful succession of the previous leadership team. He has a heart to see God's Kingdom revealed on earth in all of its glorious expressions of love, joy, and freedom.
Nick has been blessed by the mentoring and coaching of several long-time church leaders throughout the world. He served as a youth pastor for three years and has led several other ministries and Bible studies throughout Northern New Jersey alongside his wife Kelly. Together, they have ministered to the young and old alike, in settings such as schools, nursing homes, churches, diners, and private homes. Nick has been privileged to speak at several secular colleges and many different denominations of churches, with a passion to see unity amongst the entire Body of Christ. Nick holds a Master of Social Work and a BA in Counseling and is actively involved in social work endeavors in his local community. He and his wife Kelly have two beautiful daughters, Annabelle and Morgan. Nick is also the author of The Song of the Ages series. The following message is from Easter 2019 where Nick shares part of his own testimony and expounds on the beautiful story of redemption found in Christ's finished work at the cross.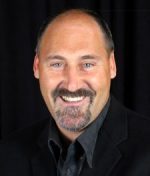 Wesley Campbell has together with his wife Stacey been longtime resident of the Okanagan Valley, pastoring in Kelowna for over 30 years. In 1986 they co-founded New Life Church and shortly thereafter experienced a dramatic revival and move of the Holy Spirit. As a result of this revival, New Life grew to over a thousand members in 5 years. This revival also set in place a direction that ultimately connected Wesley and Stacey with John and Carol Arnott and the Toronto Blessing. In the initial stages of the Toronto Blessing, Wesley and Stacey were regular conference speakers and also began to travel as part of the team of extension itinerant ministries. It was at that time that 'RevivalNOW! Ministries' was born, as Wesley and Stacey participated in over 50 national and international conferences per year from 1995 onward. Since that time, they have ministered in over 50 nations and continue to speak at 50 plus conferences a year. The Campbell's continue to live in beautiful Kelowna, BC Canada
Jamie Fitt has been serving the Body of Christ in worship and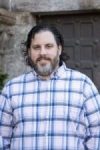 teaching for over 20 years. Jamie moves in breakthrough worship with a strong emphasis on prophetic worship and releasing the 'song in the moment'. As a speaker, Jamie releases Biblical principles coupled with prophetic revelation that launches the hearer into a greater realization of his or her destiny. Jamie lives in Philadelphia, PA where he is the Director of Philadelphia Tabernacle of David, a ministry that he co-founded along with his family. Jamie travels nationally with a special emphasis on the New York to DC region. He and his wife, Michelle, have four children.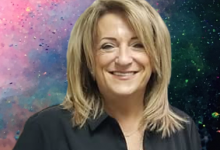 Paulette Polo is the Founder of Mantle of Power whose passion is to equip others for radical Kingdom living.  She is a fire-starter that challenges, changes, and liberates the hearts of those she touches. Paulette ministers with a refreshing authenticity as she empowers others to partner with God in displaying His glory in the earth. With the heart of a revivalist and a prophetic mantle, she has committed herself to strengthen, train, and release the next generation of leaders to achieve new levels of impact.
JOHNONEFIVEONE EVENTS were created to launch believers into an extreme encounter with God while experiencing freedom from religion based on performance to receive revelation of their identity and inheritance in Christ!
In John 1:51 Jesus says, "You shall see the heavens open and the angels of God ascending and descending on the Son of Man." In other words, Jesus is "Open Heavens!" Where the angelic ministers and messengers of God are ascending and descending upon Him with revelation. Allowing every believer that already has Christ dwelling inside of them to know that everywhere they walk is an open heaven!
Revival –The beginning place, not the end! Jesus is Revival!
Reformation– Not about professional ministry, but releasing the saints!
Revolution– Coming full circle to function out of who we are, not what we do!
Itinerary:
(Doors will open 1/2 hour before each session)
Thursday, January 23rd
5:00 P.M. Registration
7:00 P.M. Session #1
Friday, January 24th
9:00 A.M. Session #2
12:00 P.M. Prophetic Luncheon
2:00 P.M. Session #3
7:00 P.M. Session #4
Saturday, January 25th
9:00 A.M. Session #5
12:00 P.M. School of Awakening Student Luncheon
2:00 P.M. Session #6
7:00 P.M. Session #7
Hotels:
Courtyard by Marriott Mahwah (Ask for Revival Cry rates)
140 NJ-17 South
Mahwah, NJ
201-529-5200
Double Tree by Hilton Mahwah
180-NJ-17
Mahwah, NJ
201-529-5880
Hampton Inn & Suites Mahwah
290 Corporate Dr
Mahwah, NJ
201-828-2031
Holiday Inn Express Haskell
303 Union Ave.
Haskell, NJ
973-839-4405
Registration
Bookings are closed for this event.
All payments are process by

.